October 27, 2022
by:
Tiina Salminen - Snuup Oy
The mission of ValueSource Partners is to help companies operate profitably by offering professional services that increase competitiveness in all areas of procurement. AirFaas helps them realize their mission by making everyday purchasing easier.
ValueSource Partners' team members are top procurement professionals with extensive experience in different industries, technologies and their varying procurement and investment processes. One of these professionals is Satu Penttilä, who is satisfied with the help provided by AirFaas.
– I have a long experience in procurement and have previously worked with several ERP systems, but AirFaas is a different solution with a different way of working. The reason for this difference is the interactivity features of AirFaas and the purpose for which it was originally built – the system was developed from the needs of procurement and the interactivity extends all the way to suppliers, Penttilä states.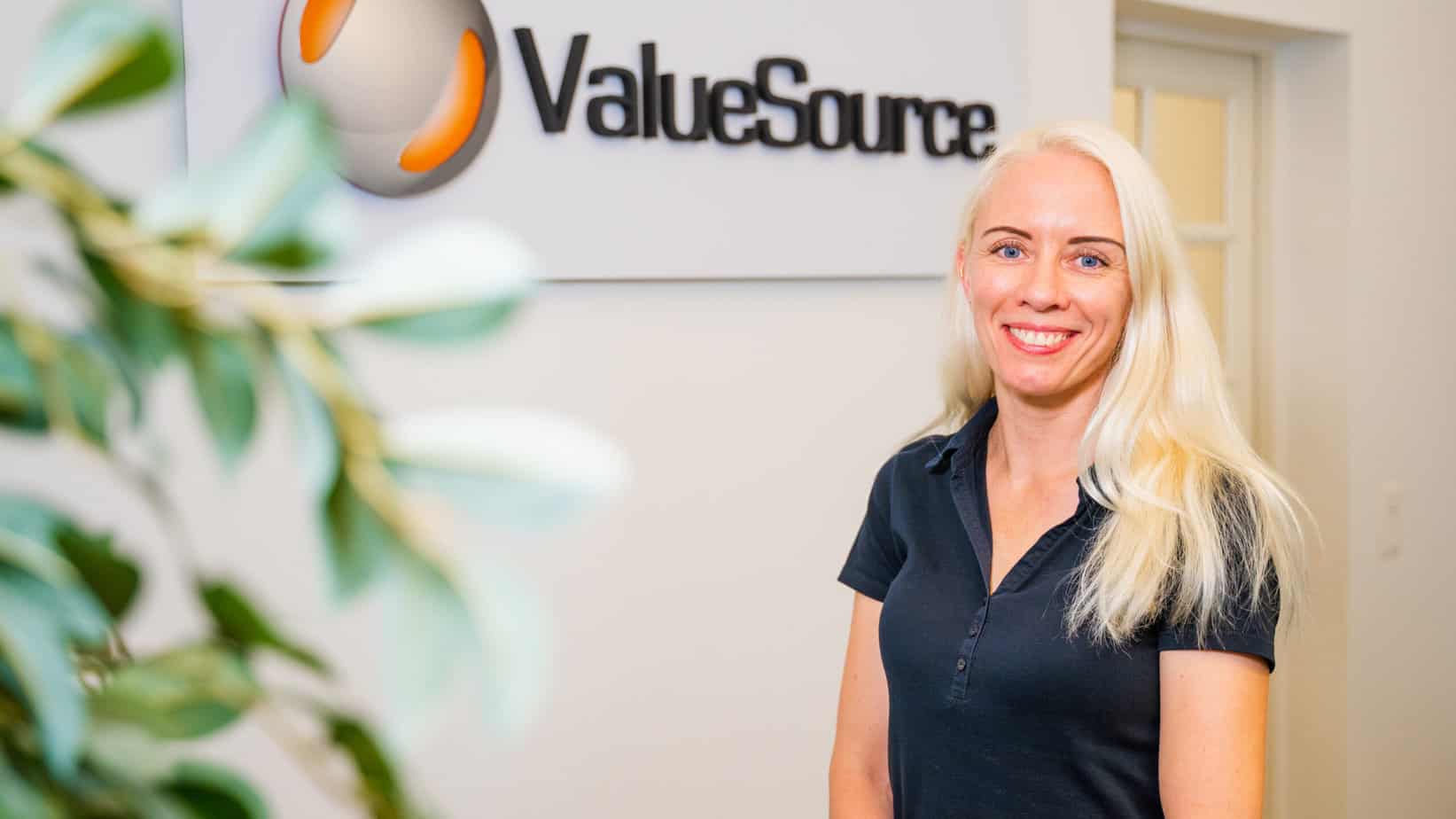 Order tracking helps you stay up to date
Penttilä has used AirFaas e.g., in managing large parts lists, minimum order quantities and batch sizes. By adding all suppliers to AirFaas and creating price lists between the suppliers and the customer company, all information can be found in the same place.
– In AirFaas, I mostly make purchase orders, confirm the order lines as sent and analyze the data generated from these transactions in the AirFaas reporting section. Order tracking helps me stay up to date on the status of received and incoming shipments, while the information on sent order lines is very useful from a reporting point of view, Penttilä says.
Quickly to independent work
AirFaas is a versatile procurement software with many different features. Investments have been made in implementation and support, which can be seen as personal support for those using the system. In order for AirFaas to remain relevant to procurement professionals, improvements are made largely based on feedback.
– I received the AirFaas training and quickly got used to the system. We worked closely with AirFaas's contact person to define the areas where the system could be developed to support our usage. I also learned some shortcuts to make daily routines easier and now I feel like I've always used AirFaas, Penttilä smiles.
– Main goal for AirFaas has always been to find solutions that help the customer utilize the system in their own operations. The most useful development items for me have been the improved Order Tracking in the reporting section and conversion tables that calculate quantities and unit prices for me. I feel that AirFaas has taken my development ideas into reality and the system is constantly developing, she continues.